We Pamper
Your Pet the
way You Would
Offering in-home Salon and Mobile Grooming Services for Your Furry Friends
IMPORTANT INFORMATION FOR OUR PRAYING PAWS FAMILY
WE ARE CURRENTLY UNABLE TO ACCOMMODATE NEW CUSTOMERS AT THIS TIME.  THANK YOU FOR CONSIDERING PRAYING PAWS GROOMING, AND WE HOPE TO BE ABLE TO ACCEPT NEW CUSTOMERS AGAIN SOON.
ATTENTION CUSTOMERS WITH DOGS LARGER THAN 35 POUNDS.   WE ARE CURRENTLY ONLY ABLE TO ACCOMMODATE ONE LARGE DOG PER DAY, WEDNESDAY THROUGH FRIDAY.  PLEASE CALL, TEXT, OR EMAIL US TO ARRANGE YOUR APPOINTMENTS.

NEW HOURS OF OPERATION: OUR SALON HOURS HAVE CHANGED. WE ARE NO LONGER OPEN ON SUNDAYS, AND WILL BE OPEN 9:00 AM TO 3:00 PM WEDNESDAY - FRIDAY.
Pet Grooming Services by Groomers
in Haslet, Texas
Praying Paws Grooming is a small business offering exceptional dog grooming services in Haslet, Texas. In-home salon and mobile grooming services are our specializations. From hair coloring to puppy bath, you can rely on our skilled pet groomers for quality and safe grooming services.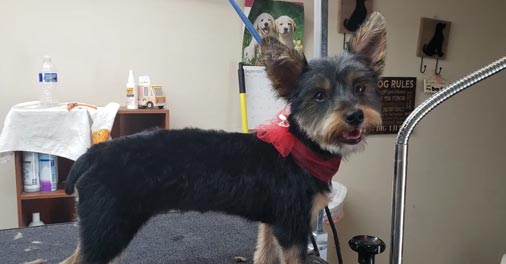 In-Home Salon: W-F 9:00 a.m. to 4:00 p.m.,

Mobile Grooming: Mon and Tue, 9:00 a.m. to 4:00 p.m.
About Our Journey & Origin of Mobile Services
We started Praying Paws Grooming as a home-based salon, which allowed us to provide more personal service at affordable prices and lots of tender care for your fur babies. Our salon is quiet and cozy and creates a less stressful environment for pets.
Almost immediately, we received requests to provide a mobile option for several reasons vital to our customers. We are very happy to now offer mobile grooming to those who have a hard time coming to our location. We strive to provide the same personal services as we do in our salon without the hassle of loading up the pups and heading across town.  Our service area is limited, so please contact us for details before booking mobile services.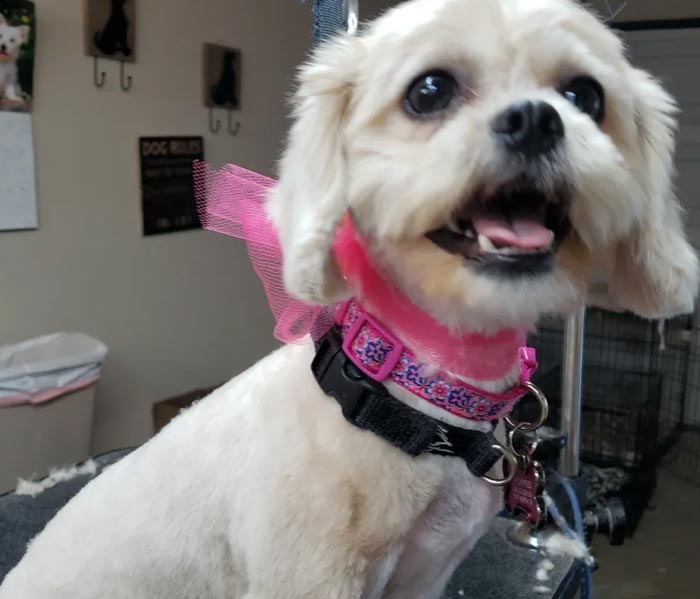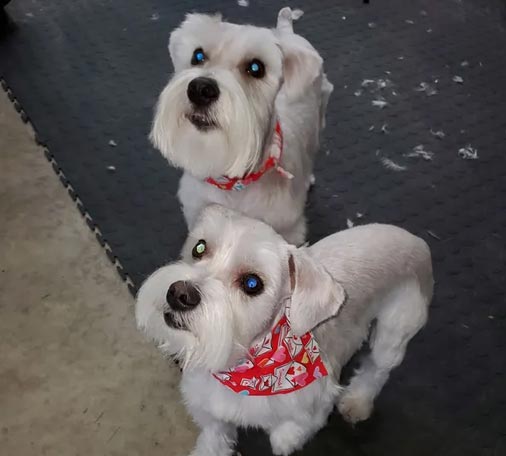 We Treat You as Priority!
We keep our prices competitive and treat you and your fur babies as a priority. We have several trusted clients who have been using our services for four to ten years. If you have any questions regarding our services, please feel free to connect with us.
See what our customers have to say about us, click the link below.
Mobile: Monday & Tuesday 9:00 a.m. to 4:00 p.m.
Salon: Wed – Friday 9:00 a.m. to 4:00 p.m.

Saturday & Sunday – Business Closed